Hessler Street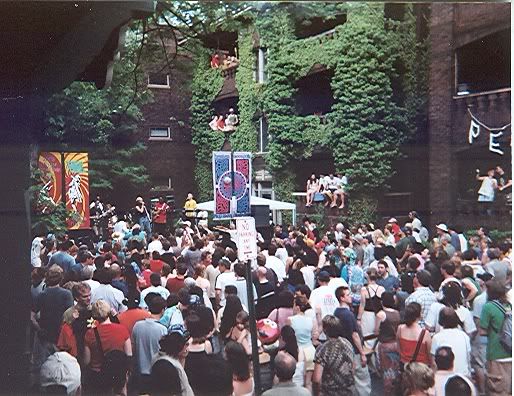 Carlos Jones and the PLUS Band at the 2004 Hessler Street Fair
The
Cleveland Marathon
is not the only party in town this weekend. Down at Cleveland's University Circle (near the 17th mile of the marathon course), the
Hessler Street Fair
is set for a fun weekend celebration of music and arts.
Carlos Jones and the PLUS Band
headlines the Sunday afternoon show, with local bands Mifune and Jim Miller preceeding. If I had to guess, I imagine Carlos will play from 5:00 - 6:00 PM. After the marathon morning, I plan to get outside to enjoy the party. Carlos plays a longer set Friday night from 10:00 PM - 1:00 AM at the Barking Spider Tavern.